What if you could easily…
…create a high-performing culture that engages employees and customers?
…land that job or promotion or attract those new clients?
…recapture that spark you've lost in your busy days, in your relationships?
…end the habit of criticizing that's hurting your children, your spouse?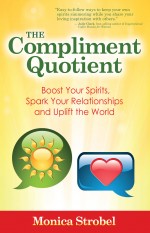 If you're wondering where the joyfulness went, feel like you're drifting apart from your spouse and your passion, think you're missing out on success or not sure what one person can do anyway, you'll be instantly delighted and rejuvenated with this light-hearted yet life-changing book.
The Compliment Quotient is humorous, heart-centered and packed with ready-to-use information.

Many books promise to solve the "more happiness" mystery yet don't offer these simple strategies for your relationship, parenting, well-being–and uplifting the world around you.
The Perfect Weekend Read – whether you are busy with your children, your spouse or partner, or a demanding job— and especially all three!
"I loved this book." Monica Hanks, The Readathon Blog
"…enhanced my relationships, my parenting, even my business success." Lisa Tener, Author, Ultimate Guide to Transforming Anger
"…quick, practical ways to uplift your own spirits…" Mary Morrissey, author founder Life SOULutions
How could the simple compliment be so life-changing and meaningful?
Do you hold back compliments-- for fear of spoiling your kids or your spouse or because someone else is probably complimenting your friends?
Do you worry about coming across as a brown-nose or a flirt?
How do you accept a compliment– denying or undeserving? get over it!
Why does the world need the power of compliments more than ever?
In The Compliment Quotient you'll gain a deeper understanding of the powers of appreciation, encouragement, acknowledgment and more, wrapped up in this simple practice. Plus, easy Complimentology tips to:
Live more joyfully, for an uplifted attitude and sense of well-being
Nurture more positive relationships with family, friends and others in your community
Rekindle the loving, passionate connection you desire with your spouse or partner
Achieve more success in life and at work
Get the book now!
What Busy Woman Doesn't Want More Joy, More Easily?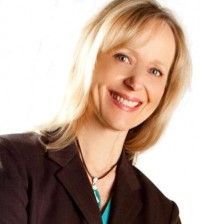 If you're anything like me, you're juggling role upon role. I jumped into my career, romance, motherhood, friendships, volunteering, ready to set it all on fire. And then life pushed back.Big time.
In the midst of it all, I relied on a compliment practice that
• enlivens my days any time or place I use it,
• brings a positive focus to family and friends,
• adds bursts of joy and meaning to simple encounters
• and weaves more romance into my relationship.
I'm thrilled to share this attitude-shifting, joy generating, heart-centered look at the overlooked compliment. Once you raise your compliment quotient, your life will never be the same! Simple. Practical. Powerful.
Join me here for more about the book. Or Order Now:
Then come back to this page and click here to download a Bonus Gift!
Need a Dynamic Speaker for Your Next Event?
The "Complimentologist" will transform their thoughts, touch their hearts and inspire their actions as they learn the power of a compliment culture.
Combining research, myths and insights with practical tools, expert author Monica Strobel reveals secrets of complimentology to empower your audience to gain more happiness, health, influence and even income. Your audience will rave about the eye-opening, uplifting presentation from this warm, witty and wise author, coach, small businesswoman and former executive director and busy mom of three.
Call directly at 303.898.8706 MDT OR For more details and speaker demo video click here
Pair with book order for team-building, or your fund-raising, corporate giveaways or premiums programs.Click here.
Compliments for A Cause

TM
Have business fundraising goals for a nonprofit or cause-related campaign? Partner with author Monica Strobel through a Compliments for a Cause campaign tailored to your needs and outcomes. Contact her at monica@complimentquotient.com.
Thank you for helping make a difference: a portion of proceeds from sales of The Compliment Quotient will be donated to organizations providing support, research and advocacy in ovarian cancer, and other organizations serving women and families.
"Ovarian cancer may be a whisper. But its time to shout."